(Austin le loup,           Pilote Victoria,       Sportif Théo,      Ecureuil Pablor,  et   La Reine Tasha)
Hi there. My name is Matt, but you could also call me BackyardigansKaibigan. Thanks for reading my userpage!
About me
I am a Filipino teen who is a child at heart. I basically like to do anything Backyardigans related on my computer. I am a graphic designer (in training) and a musician in Saxophone, Clarinet (like Ramblin Polka Cowgirl Uniqua!), and Piano. My user name comprises of two words: "Backyardigans" and "Kaibigan". Kaibigan means "Friend", so the translation of my username is "BackyardigansFriends".
When My Fond Started
Backyardigans and I go back, but I never really payed attention to the airings. It all started on February 24th, 2011. I went to my local library to go find some DVDs to watch on my family trip. There, I saw three DVDs sitting out on front: The Backyardigans: Polka Palace Party, Mission to Mars, and Cave Party. I decided to get a first impression out of these DVDs. Like any person, I thought it would be some baby show... I was wrong. The first episode I saw was the "Mission To Mars" episode, and the further I went through the DVD, it really made an impact in my life, as the genre of the music changes from one to another, as to other shows, they always retain the same genre of music for each episode.
A couple weeks later, I borrowed more DVDs, such as "Super Secret Super Spy" and "Mighty Match-Up". That's when I decided to buy my first DVD... then again, why not get this 3 DVD pack on clearance. I never realized that it was a double lenght episode pack until watching the episodes. Because I started to love the show, I never got to seen the show as much because of the cancellation in June of the previous year. As the year went by, my collection rised from DVDs to CDs to lots of other merchandise, and I really appreciate the show. I have a vast knowledge for the show, so, why keep that knowledge to yourself? That is why I joined the one and only The Backyardigans Wiki.
Now, when people conversate with me about the show, I just can't stop talking about the category!
What I like about the show is it's realistic setting, it's eye-popping characters, the character models (Season 3 especially), and the instrumentals. I know that the production crew takes a lot of effort to make just even one episode. Backyardigans has inspired me to use my imagination to figure out some problems (as dull it seems).
My Favourite Characters
Austin
That purple guy has to be my most favourite because he is just like me: he's shy, then happy to be with eachother. Though, this always gets me, if Austin is only shy in "Castaways", then why are all these descriptions saying he's shy?!? Also, he's purple, which as you can already tell, is my favourite colour.
Tasha
Tasha is my second favourite because her roles are really cool (sorry, can't get my point straight out.) She makes a great leader, and helper. She is really creative when it comes to adventures, especially paired with Austin. 
My Favourite Episodes
Season 1
Tasha-less
Austin-less
Altogether
Season 2
Tasha-less
Austin-less
Altogether
Season 3
Tasha-less
Austin-less
Altogether
Season 4
Tasha-less
Austin-less
Altogether
On Wikis
Here, on the Backyardigans Wiki, I specialize in Merchandise (especially Books and Toys), Character Evolutions, and International Productions. My user avatar shows an HD picture of Austin lifting Tasha during the theme song.
On the wiki's chat section, I happily converse with my friends Sandra (Pablor), PrincessBackyardigans, Alan the Eng Dude, Aren (Mélodilous), and EmoInuyasha9.
On the Wallykazam! Wiki, I serve as an admin there, as well as maintenance man.
My friend Brandon (A.K.A the host on a YouTube channel called Plump Show) and I created a wiki to promote his show.
Recently, I've been hanging out in the "Bubble Guppies Wiki" chat page.
As always, thank you for reading!
Come check out my cool and favourite pages!:
| | |
| --- | --- |
| | BackyardigansKaibigan is a fan of Austin. |
| | |
| --- | --- |
| | BackyardigansKaibigan is a fan of Tasha. |
Icons
If you are a newcomer or a person without an avatar icon, I personally made these FaceBook/Google+ inspired icons. So far, I've made an Austin icon, a Pablo, a Tasha, and a Uniqua. TYRONE COMING REALLY SUPER SOON! REAL SOON! Since I created these icons, I advise you to please ask permission to use these icons before adding these to your avatar by simply leaving me a message in my talk page.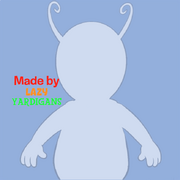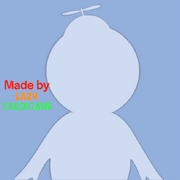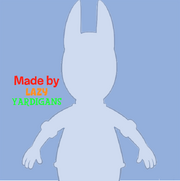 My Fanmade Pictures
You can see some of my pictures I created here: